How do I invest, what should I invest in? Where to even begin? We provide overall management of a client's portfolio investments; that is their savings, stocks, shares and bonds. We deliver this on a platform that easily summarises their position, including performance, fees, diversification and individual investments.
Find out more about Portfolio Investment
Long gone are the days of 10% interest returns it seems. A large number of our clients are retired and we have a range of options and strategies designed to produce income for retired clients looking to supplement their income.
Find out more about Investing for Income
KiwiSaver is a Government initiative to encourage New Zealanders to save for their retirement. It came into effect on 1 July, 2007. It's an important initiative that offers lots of benefits, so it's worth taking the time to find out more about it.
Find out more about KiwiSaver & Superannuation
A number of people in New Zealand have worked overseas for a period of time or are immigrants. In Some countries, clients have contributed to a private pension scheme, mainly in Australia and the UK, but also other countries.
In this notoriously changing environment we provide personalised advice as to whether you should and how to shift your overseas pension to be based in New Zealand.
Find out more about Overseas Pensions
Will you have enough when you retire? How much is enough? DO you want to leave money behind or do you believe in S.K.I. holidays? (Spending Kids Inheritance)?
With our suite of calculators, experience and expertise across a wide range of financial areas, we can review your situation and make recommendations that give you the best chance of achieving your goals in retirement.
Find out more about Retirement Planning
Financial planning is creating a pathway for someone to achieve their financial objectives. For some people this may be getting to a financial position where they can choose to work, but don't necessarily have to, or as simple as knowing they are going to be secure financially when they are older. Some people just wish to know they are getting ahead.
Find out more about Finnancial Planning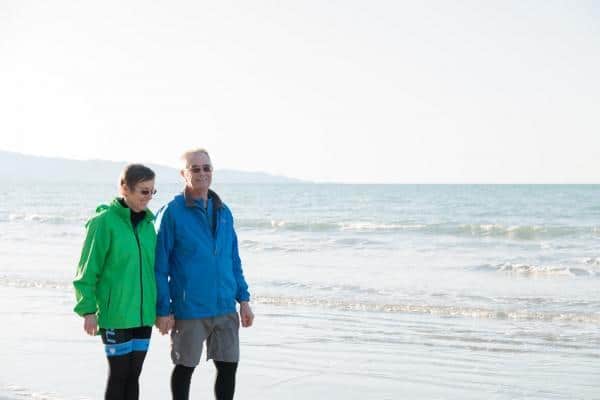 Rebecca and Duncan's Story
Will we be okay for retirement?
When Rebecca and her husband Duncan moved from Wellington to Nelson, it was to create a lifestyle that would suit them both as they neared retirement age.
Rebecca loves her job and is not ready to retire yet, but wants to know that when she is ready, she can make that decision with confidence.
"We had an investment portfolio with an adviser in Wellington, but it was not well structured. We also had money in the bank and an investment property, but we still didn't know if or when I could retire,"  says Rebecca.
"Mark is extremely competent and well qualified. He takes a contemporary, fresh view of investment strategy, but he is also humble and self effacing.
He shows us all the options but there's no sales talk. But most of all we really feel that he cares –and that is very important to us."
Do you want to know if you will be OK?
Mark Sheehan Financial Services can help you with:
Portfolio & Investment Advice
Financial & Retirement Planning
KiwiSaver & Superannuation
Talk to Mark about how to make sure you will be Okay