Geoff's story: A tiger by the tail
In 2012, Sherlock Landscaping was a small landscaping and property maintenance business working out of a garage in Stoke.
Today, Geoff Sherlock and his business partner Iain Leitch have a crew of more than10 staff, a depot in rural Richmond and a fleet of machinery and equipment. The business has doubled in size every year for the last three years with more and more corporate and large scale projects coming its way.
But such fast growth bought with it problems that urgently needed solutions: how to handle the growth, manage the inherent risk, and establish a sound capital structure.
The catalyst for restructuring was Iain buying in to the company. Having multiple shareholders is a great way of bringing capital and expertise in to the business but Geoff says he realises now that he was a bit naïve about the ramifications. "It's like you don't know what you don't know."
At the same time, Geoff's role shifted from hands on to business generator and management. His expertise and business relationships made him a key person the business could not afford to lose.
"It was really risky," says Geoff. "To be in business without that cover – I had no idea of the risk I was taking."
Enter Mark with his years of experience in business insurance and investment. "Mark educated me about the risks and hazards, " says Geoff, "rolled everything up in to one manageable ball and tied up all the loose ends."
This tidy little 'ball' included business cover, key person insurance, income protection and shareholder protection. Add to that a revised ACC strategy and Sherlock Landscaping was in a much more secure position.
Geoff's business situation suddenly became very complex. The risk was quite high and he needed specialist advice to ensure he, and the business, was protected."

We can deliver real value with ACC restructuring – it's an area where businesses can make some real gains."
Mark Sheehan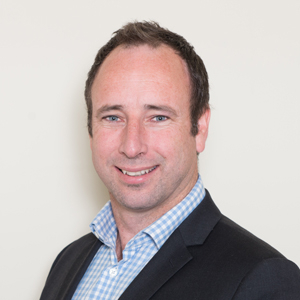 Geoff says there were other benefits to the restructuring process. "Going through the process of getting health insurance made me realise it was time to start looking after my own health – I can't afford to get sick. It made me aware of the value of good health not just to me but to everyone around me."
Today Sherlock Landscaping is a sound, professional landscaping business working on a mix of high-end residential and commercial projects. Geoff says that having Mark's expertise at a crucial stage in the business growth has been invaluable.
"Mark is friendly, approachable and always available. He deals with serious matters on a daily basis but is always open and realistic. I have great confidence in him."
Mark Sheehan Financial Services can help you with
Business Insurance
Shareholder Protection
Key Person Insurance
ACC Restructuring
Talk to Mark about how to secure your business future or sign up to Mark's free course: How to Leverage Your Business to Increase Personal Wealth.