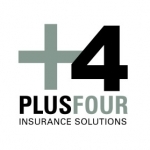 Go Healthy, Get Fit and Get Rewarded
If you're interested in learning more about Healthy by Sovereign and are happy for Mark to give you a call to discuss further, please register below and you'll be in the draw to win a Fitbit Charge 2.  
Draw will be made on Friday the 7th October and the winner will be announced via email and on my Facebook page.
Sovereign's new healthy rewards programme
The first of its kind in NZ, Healthy by Sovereign rewards New Zealanders for taking charge of their health and making healthy choices by offering a range of immediate discounts and rewards for activity.
Points are earned for healthy choices and are paid in the form of gym vouchers and cash back on premiums.
 Why Sovereign is offering this
As a health insurance policy holder, you want to pay less if you engage in an active and healthy lifestyle and you want to feel rewarded for it.
Sovereign is focusing less on illness and more on providing tangible benefits associated with health insurance.
Healthy living rewards programmes are tried and tested concepts in other markets including the UK, SA and Australia and can help reduce health claims over time where you as the customer use the programme as an incentive to improve your general health and wellbeing.
Find Out More
Watch the video's below to find out more about Healthy by Sovereign
For further information regarding Healthy by Sovereign, click on the links below.